Welcome to EatingwithYourHands.com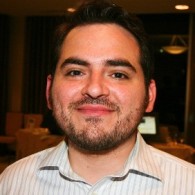 My name is Fernando Wilcox and I run Eating With Your Hands.
Eating With Your Hands is meant to be a source of inspiration for simple, yet delicious food that takes pride in the intimacy of cutting out the cutlery for bare hands.
There is nothing more satisfying than grabbing food, holding it, weighing it, before stuffing yourself.
On this site we're going to make all the food that we love, and learn a thing or two as we go.
Information for EatingwithyourHands
Website: https://eatingwithyourhands.com/
Phone: 1(386)942-8528
Address: 2959 Mansion Ave, Claymont, DE 19703, United States
#EatingwithyourHands #EWYH #Sausage